A Case Of Need, by Michael Crichton—Abortion When It Was Still Illegal
Since I'm kinda on a Michael Crichton kick right now, you can imagine my excitement when I discovered one of his earlier books that I had never read before!
A Case Of Need was written all the way back in 1968, under the pseudonym Jeffrey Hudson. It's a medical mystery, and for one of Crichton's first novels, it is remarkably well-organized, with brilliant red herrings and investigative techniques.
The medical science in this book definitely shows its age. It's sometimes shocking to look back and see how far medical technology, and medical law, has advanced since the 1960s. But despite this, Crichton still serves us a nail-biting, page-turning mystery.
Read on to find out the good and the bad!
Compared To The Movie:
I was really surprised to find out that even this book had been turned into a movie! Apparently, Crichton has many more screen adaptations that I never knew about.
The movie is called The Carey Treatment, and it focuses more on the main character than on the medical nature of the investigation.
It stars a young James Coburn and James Hong, both of whom give great performances. For an early 70s movie, it's pretty exciting and believable.
Some of the clever twists and misdirections were definitely presented better in the book, however. We recommend that you read it first.


What This Book Taught Me:
I truly believe that it's good to occasionally read books from the mid-20th century, just to see what has (or hasn't) changed in American society.
The debate over abortion was raging just as passionately even before the landmark Roe v. Wade Supreme Court decision in 1973. Some of the arguments have changed since then; others remain the same.
New technologies have been developed that have aided both sides of the argument. Abortion has gotten safer, but so have childbirthing procedures.
The vast amount of medical information in this book was overwhelming at times. But in other parts, I learned a lot about medical practice. And much of the information in this book is as true as when it was originally written.
The Criticism: Too Many Characters
Of course, we all know that doctors come in a wide variety of specialties and professions.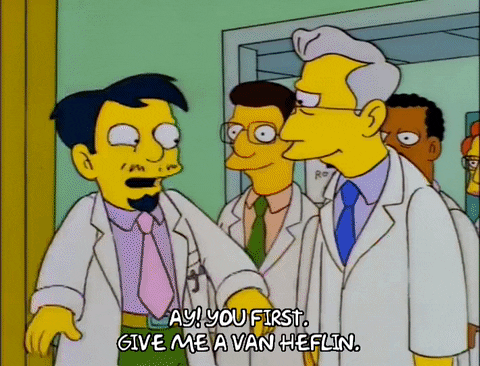 Crichton highlights this fact by introducing doctor characters in each one of those specialties, it seems.
I found myself getting utterly confused, trying to keep track of all of the different names, as the protagonist interviewed each supporting character for evidence.
The Good: A Very Well-Organized Mystery
Honestly, I can't remember when I read a mystery that was put together this well. It's even more impressive, knowing that this was one of Crichton's earlier books.
The exposition and scattering of various clues was really well-paced. Throughout the first half of the book, especially, Crichton feeds us medical knowledge, seasoned with forensic tidbits and clues about the case.
At the beginning of the book, the police have the wrong suspect. In the middle of the book, the protagonist is chasing leads on a red herring.
Finally, at the end, the investigation erupts in tense action and violence.
From start to finish, this book was organized nearly perfectly.
The Recommendation: 5 / 5 Stars.
One caveat: Unbelievably, Michael Crichton has some inconsistent tense usage in the first chapter. And by now, everyone here should know how we feel about using present tense in fiction.
Thankfully, he resolved that after only a few pages, and the rest of the book was in past tense. And pardon the pun, but the book was certainly tense!
Personally, I found A Case of Need engrossing and engaging, and only stumbled over the excessive medical exposition a little at the beginning. After that, I could hardly put the book down.
Have you read this 1968 medical thriller? Or do you prefer more modern medical thrillers? If you haven't checked out Carried Away yet, we're sure that you'll enjoy it. Drop your comments in the section below!