Fool's Proof, by Eva Sandor—Silliness At The Expense Of Coherence
When Stranger Back Home was chosen to advance to the SPFBO semi-final round of evaluation by BeforeWeGo blog, it attracted some attention from other competitors. I was pretty excited to meet these contenders and read their entries!
One of them was an exceptionally friendly and energetic author named Eva Sandor. Her passion and excitement for fantasy fiction was contagious and inspirational, so I picked up her book, Fool's Proof, which was favorably reviewed (but ultimately cut from the competition) and promised a funny, entertaining read.
Unfortunately, this book ended up as a DNF, not just for me, but also for an author friend who agreed to buddy-read with me. Fool's Proof has a lot of entertainment value, but it is obscured by complex voice and vernacular and not enough explanation.
However, it bears mentioning that WeatherwaxReport seemed to have enjoyed this book, and I can see the appeal hidden beneath the difficult prose.
So will this book appeal to you, my dear Sparrow fans? Read on to find out!
Self-Published Fantasy Blog-Off
SPFBO is a huge competition between three hundred indie fantasy books. Each of these books is assigned to one of ten fantasy book review blogs.
Unfortunately, TheShortStoryTeller is not one of the official review blogs. Regardless, we still wanted to provide these authors with some additional visibility (and accountability) with our detailed book reviews.
For Fool's Proof, I ended up quitting around the 12% mark. As with previous reviews, I evaluated it in four categories:
Background & Exposition (Check out our fantasy reading philosophy here.)

Characters

Plot

Writing Style
Dame Elsebet de Whellen has ruled her mildly magical, high-tech country for 50 prosperous years. Now it's facing a crisis three generations in the making, and the bold steps she's taken to save it have gone disastrously off the rails.
She needs a hero who can calm her mind, cast a spell, and find a missing sorcerer. Instead she gets Malfred Murd, former Royal Fool, booted from his job and now scrounging a living around the corners of the Kingdom. What starts as Fred's quick attempt to con Dame Elsebet escalates until he—and his self-appointed magpie advisor Corvinalias— are hopelessly entangled in a desperate mission that might cost a Fool his life and a people their future.
What Other Trusted Reviewers Have Said
The writing style is unique to this book and has one of the most stylized prose of any of the books in my batch. Again, if you look at the sample online you can see what I mean. There are a lot of simile, metaphor, adjectives, adverbs and all manner of flourishing language that you have to pay attention to, or miss something. —Weatherwax Report
I know this style must appeal to readers, but not at all for me. Too chaotic/ Too much going on w little, if any thoughtful/creative explanation. A vocabulary that I can't decide is borrowed from real life or is entirely made up. There's an innocence to the story telling, like a grandma would recite to visiting grandkids at bedtime, but ... not for me. —Author C. Borden
What We Say
Background & Exposition
From the first few pages, I could already tell that this world has intriguing political conflict and upends some of our stereotypical cultural expectations. The vocabulary and narrative choices in this book really immerse us in a foreign world.
Characters
One of the immediate problems that I had with this book was visualizing the characters. This is because they are written like anthropomorphic animals… but it turns out, they're people.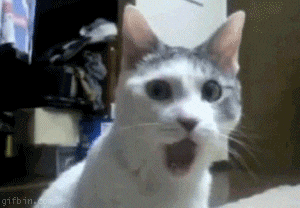 People who gallop and cavort. People who chew on clods and cud. People who bray and chirp.
There actually is a talking bird in this book. Maybe that's why I assumed that all of the characters were talking animals.
The Plot
I could tell that there was an interesting plot coming up. One of the characters is a struggling ex-royal Fool, and another character is the struggling monarch of a technologically-advanced nation-state. Part of me really wants to find out what kind of shenanigans they get into together.
Writing Style
The narrative voice in this book was simply insurmountable.
Many of the common words were creatively misspelled (think of 'Ser' Whatshisname from Game of Thrones), but that only made me wonder if the other misspelled words were intentional.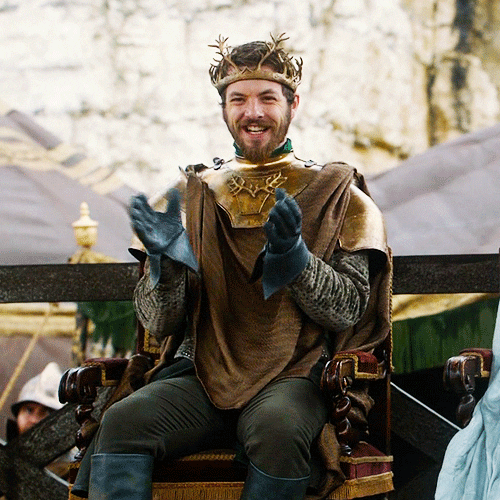 The author also created a vast dictionary of non-vulgar invectives. I applaud the effort, but still stumbled across the sheer volume of them.
And finally, many of the characters speak and think in excessive dialects and accents. When ya canna e'en git thru' a simple sentence wi'out chokin' on yer own apostrophes, it's time to put the book down.
Conclusion: Just Not For Me
That's not saying that it isn't for you, though. Fool's Proof has fun, whimsical characters and an intriguing environment.
My own failure to complete it might be entirely different from your experience. Other readers and reviewers have certainly enjoyed it, and I honestly think many of you will also.
Are you following the SPFBO7 contest? Have you read Fool's Proof, or any of the other entries? Drop a comment and let us know what we should read next!
And of course, check out our own contender, Stranger Back Home!