Island Of The Blue Dolphins, by Scott O'Dell—Fewer Dolphins Than The Title Suggests
About a month ago, I got it into my head that I wanted to read a book about dolphins. Don't ask me why. I'm allowed to have capricious whims sometimes.
In that regard, Island Of The Blue Dolphins was something of a letdown. But it wasn't a bad book. On the contrary, I enjoyed it very much! Sometimes life surprises you, doesn't it?
Let's just get to the review!
The Synopsis
Island Of The Blue Dolphins is inspired by the true story of Juana Maria, an indigenous woman who was stranded alone on an island when the rest of her tribe was transported to the American continent.
In this book, the main character's name is Karana. She leaves her tribe to rescue her brother, who was initially left behind, but spends the rest of the book alone on the island.
She faces several challenges to living on a deserted island. Many chapters of the book were reminiscent of Tom Hanks' Cast Away movie.
It's a fairly short book, and written for young adults. It captures indigenous culture rather excellently through dialect and daily routine.
I thought this book was a great example of the man vs. nature conflict trope.
The Question
As I was reading, I couldn't help but think about how the author, Scott O'Dell, was a plain old white guy. He had no real link to the indigenous people that he wrote about. And yet, Island Of The Blue Dolphins won the Newberry Award for Children's Literature.
Recently, I've been made aware of two other (non-indigenous) authors who have been criticized for writing about indigenous peoples: Joseph Boyden and Michelle Latimer. Boyden wrote Three Day Road and Latimer produced a series based on the Trickster books (by Eden Robinson) that was cancelled after one season, despite favorable reviews.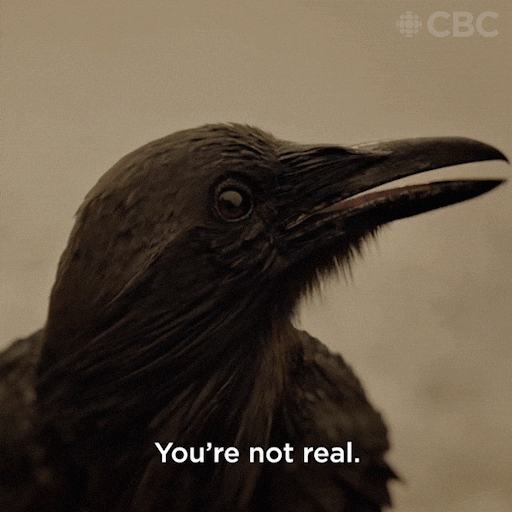 How have we gone from cultural admiration to cultural appropriation in just one generation? The question of whether non-minorities can create art and stories that compliment minorities is posed in the latest Sparrow book, as well.
The Recommendation: 4 / 5 Stars.
This is a short review, for a short children's book. I enjoyed it, but the plot progression was scattered and random at times, and there was no real reason to believe that the research was accurate. Regardless, the author paints a vivid picture of survival on a deserted island, and the relationships that can develop between man and wild beast.
I listened to this book on audio, and I thought Tantoo Cardinal expressed the main character with depth and emotion.
Have you read Island Of The Blue Dolphins? What did you think of it? Can you recommend any other dolphin-themed books for us to read? Let us know in the comments below!