Jack Ryan—An Exciting Tom Clancy Adaptation
If you're looking for a thrilling book-to-screen adaptation from one of the most prolific spy thriller authors out there, we have the answer for you right here.
Jack Ryan (the accountant spy hero of several best-selling books and hit Hollywood movies) comes at you with a fresh take, a new face, and a full Amazon series.
This series alone might be worth getting a free month of Amazon Prime. Check out our review to see if you agree!
Short Synopsis
Jack Ryan, a financial analyst for the CIA, gets thrust into the field when he uncovers a series of suspicious bank transactions involving a shady Islamic extremist organization and their terrorist leader named Sulieman.
Other Jack Ryan Media To Enjoy
Well, if you want to know the best reading order to get the full Jack Ryan story straight from Tom Clancy himself, here are the Jack Ryan books in order:
But if you want to get to know this character through some other famous actors first, here are the Jack Ryan movies to watch:
The Acting
When you understand that Jack Ryan started off as a desk jockey financial analyst, then it isn't much of a stretch to imagine him being played by the same goofy nerd who made his bones playing Jim Halpert from The Office.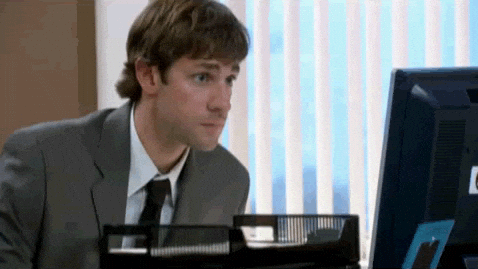 But John Krasinski really stretches into this role, loses the prankish playfulness and really transforms himself into an international spy. I daresay it's his best role—even better than his long-standing role as Jim Halpert.
Wendell Pierce and Michael Kelly bring some gravity to this spy action and political intrigue, as well.
The Cons (Spoiler Alert: There Are None)
This is one of the more faithful screen adaptations (at least, of a character) that I've ever watched.
Granted, there is no specific source material for this series—it's an Amazon original script. But this show accurately depicts the reluctant transformation of Jack Ryan from a behind-the-desk analyst to an effective field agent.
The script, the acting, and the directing all come together to provide eight episodes that you won't want to interrupt for anything.
The Recommendation: We Only Recommend The Best
Tom Clancy's Jack Ryan is a tremendously popular and successful series of books, and the movies based on these books have all been blockbuster hits as well.
It's no surprise that Amazon turned this character into a great streaming series also. Check it out—but only if you have several hours to spare!
Are you enjoying these Amazon Prime Video recommendations? Because I'm learning a lot from my summer programs! And I invite you to finish out the month with me—just follow these steps:
Go subscribe to a free month of Amazon Prime Video here.

Subscribe to TheShortStoryTeller to get e-mail updates about our reviews here.

Comment below with your favorite Amazon-offered videos!
#Free #Amazon #Prime #Video #Month