Never Go Back, by Lee Child—Gotta Go See About A Girl
We're finally there, Reacher Readers! Jack has finally made it to Virginia, and he's standing at the threshold of Major Susan Turner's office! This is the moment that we've all been waiting for, ever since he heard her voice for the first time in 61 Hours.
But since this is Reacher we're talking about here, things immediately go sideways. He gets arrested and charged with manslaughter, and also sued for paternity. And this is before he even meets Major Turner—she's been arrested also.
This is how Never Go Back begins, and as perhaps one of the best Jack Reacher books in the entire series, it maintains this level of excitement and intrigue throughout the book.
So was meeting Major Turner worth the wait? Read on to find out!
Background On The Genre
Not many people know this, but our favorite Short Story Teller was inspired (both in comparison and in contrast) by Lee Child's famous wandering protagonist, his Jack Reacher character.
There is a genre of fiction that is often (misleadingly) referred to as the American Western. Traditionally, this genre involved cowboys and gunfights, but historically, the Western hero archetype evolved from the medieval knight errant, or the Chinese Wuxia. These heroes are not defined by their period, but by their restless travels, or wanderlust.
This type of hero is effectively homeless, and travels from place to place in search of adventure. Each story begins when he arrives in a new town and becomes aware of the local conflict. Each story ends when he rides off into the sunset (or departs in some other dramatic fashion).
The Jack Reacher character is perhaps the best modern example of the wandering hero. Each novel begins in a new place. Reacher sees injustice, and fights the villains to restore justice. He inevitably leaves this place (and all of his new friends) behind at the end of each novel.
Jack Reacher Books in Reading Order
For the most part, the best Jack Reacher books can be read in any order. They were not written in chronological order. Only a few books have some minor continuity (mostly about Major Susan Turner, Reacher's successor in the Army Special Investigators). Even these books can easily be understood and enjoyed in any order, though.
If you want to read the books in chronological order (instead of order of publication), however, here is the list of all of Lee Child's Jack Reacher books in order (both novels and short stories).
Lee Child has written some of these books in first person narration, but most of them in third person. The books written in first person are mentioned in the list below:
Book Summary (Spoilers Hidden)
As I describe the plot summary of Never Go Back, see if you can identify the key elements of a Western/Knight Errant/Wuxia story.
Reacher arrives in Rock Creek, Virginia, where he finds that a girl has been wrongfully arrested.

The same authorities who arrested this girl also want to press charges against Reacher for some old crimes.

In addition to criminal charges, they also tell Reacher that he is the father of a 14-year-old daughter whom he never met before.

Reacher has to fight his way past the thugs, break himself and the girl out of jail, and investigate the crime at hand while simultaneously clearing his name and meeting the 14-year-old girl who supposedly is his daughter.

When he finally hones in on the bad guys (who happen to be highly-ranked officials) they end up committing suicide rather than face justice.

Then Reacher goes to the bus stop, and catches a bus to his next adventure.
The Good: Triple Stakes
Usually, Reacher stumbles into some local problem. Never Go Back is different from the usual books in that the bad guys are bringing the problems to him. And they are attacking on three fronts.
First, Reacher has a vested interest in saving Major Turner from her problems. Maybe simply because she is the damsel-in-distress (which she clearly isn't), but still an important character to Reacher.
Second, the bad guys try to pin a manslaughter charge on Reacher.
And third, they insinuate that Reacher has a daughter from a one-night stand, many years ago. They even threaten to harm this little girl.
Three simultaneous threats against Reacher? That's how you know it's about to get good.
The Bad: Poppy Farmers? REALLY?
About halfway through the book you find out that some mysterious character is working on his family's poppy farm in Afghanistan.
If anyone reads this part and doesn't immediately assume that this book will end with opium smuggling, then I really don't know what to say to you.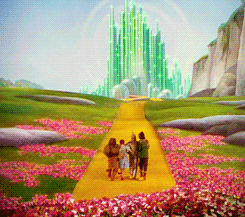 Who grows poppies on a farm?
Compared To The Movie:
I know a lot of people hated Tom Cruise in his role as Jack Reacher. But that's because most audiences don't get past physical appearances.
Tom Cruise brings the intelligence and sarcastic wit to Reacher's character, as well as the dirty street brawling. That's enough for me to accept him in character.
Cobie Smulders does a great job with Major Turner, also. The only character that I didn't appreciate was Samantha; the changes they made to her character for the movie ended up weakening the storyline.
Aside from the casting choices, the movie was a decent adaptation. Of course, the book is much better (as usual).
The Recommendation: Great Conclusion To A Multi-Book Saga
Personally, I think Never Go Back is one of the best books in the Reacher series. The investigation, the fights, the conversations; all of this synchronizes to put together an exciting narrative.
If you are another dedicated Reacher Reader, comment below and tell us your favorite books! Are you excited to read the next Jack Reacher book, Better Off Dead? (Coming to print on October 26th, 2021!)
And of course, subscribe using the button below, so that you'll always have the latest news about Sparrow: the smaller, smarter, and less violent wandering hero!