Overworld, by Rohan M. Vider—The Art Of Warcraft
My co-reviewer is taking a short break from indie fantasy, so I picked up another LitRPG to evaluate while she's reading some classics. This next SPFBO7 entry is either called Overworld, or The Dragon Mage; it's actually kinda difficult to tell which title belongs to the book and which title belongs to the series.
I'm relatively new to this LitRPG genre, so I'm facing a steep learning curve about how it's done, and how it's done well. Like most other fantasy genres, it seems that pacing the exposition is one of the keys to success.
So did Overworld succeed? Read on to find out!


Self-Published Fantasy Blog-Off
SPFBO is a huge competition between three hundred indie fantasy books. Each of these books is assigned to one of ten fantasy book review blogs.
Unfortunately, TheShortStoryTeller is not one of the official review blogs. Regardless, we still wanted to provide these authors with some additional visibility (and accountability) with our detailed book reviews.
For Overworld, I aimed to read at least 10%; I actually made it to 16% before deciding to lay it aside. As with previous reviews, I evaluated it in four categories:
Background & Exposition (Check out our fantasy reading philosophy here.)

Characters

Plot

Writing Style
Background & Exposition
Fantasy fiction is unique for how it creates new, imaginative backgrounds, and truly great fantasy authors know how to deliver that background to readers.
The premise of the book is 50% exciting, and 50% derivative.
Fantasy factions from another world are invading modern-day Earth and all of the major cities are becoming recruitment zones for orcs, elves, and other races.
Immediately, it becomes apparent that this book is heavily based on the Warcraft franchise. The LitRPG mechanics even resemble an MMORPG game, with notifications like 'loading…' or 'initializing…' For a book that starts a new series, I thought that this was an incredibly narrow scope.
The game mechanics were also heavy and confusing. There was a poorly-described character sheet introduced in the early chapters. There was a lot of magic being slung around; yet the author claimed that magic users were supposedly rare.
Most of the exposition in the early chapters comes from televised speeches or Wikipedia research. It's not prohibitively dense, but there are still better ways to explain your new world.
Characters
The main character is definitely a cliche. A very popular cliche; and for that reason I understand if this book enjoys the same popularity.
Jamie is the stereotypical video-game-nerd-dwelling-in-his-mother's-basement. And he quickly discovers that he possesses an unheard-of level of magical talent.
And all of the video-game-nerds rejoiced in this geek-to-hero representation.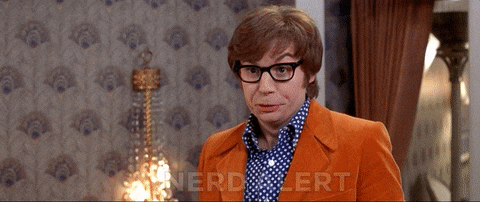 I get it. This is the same trope that succeeds in Ready Player One, Armada… I guess it's pretty much how Ernest Cline makes his money. If I were a video gamer, I'm sure I would love this representation.
But I'm a table-top gamer, because I love the versatility of the human imagination. In my opinion, Vider severely limits his characters by drawing on a single source like this.
Vider gives his protagonist motivation (the violent death of his mother), but it falls a little flat and becomes a little one-dimensional. Even the way his friends push him to join the plot seems pretty unrealistic.
The Plot
Let me tell you—I was thrilled to finally read a SPFBO book that seemed to understand plot elements (like in Three Act Structure).
This is the reason that I read past the 10% mark. By that point, we hadn't seen any inciting incident or call to adventure. Was Vider actually pacing the plot?
The inciting incident appeared at precisely the 12.5% mark, which is textbook perfection. I imagine that the call to adventure will happen at the 25% mark.
These are small planning details that really make a huge difference in how the story plays out. Especially compared to the last LitRPG that we reviewed, which had no plot structure at all.
Writing Style
I got hung up on the frequent grammar and spelling mistakes. I found one on nearly each page, up to the 16% mark. I don't actually mind spelling and grammar errors, but I usually find that it is an indicator of sloppy writing in other ways.
And that's what I found in Overworld. The descriptions in key scenes were written as if they were transcripted from Warcraft (i.e., PG-rated visual and sound effects, no other sensory imagery). I have no reason to believe that Warcraft provides an accurate depiction of death and killing. But that's what this book is going with.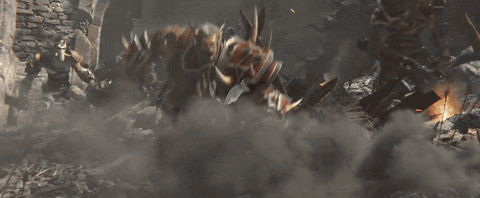 Conclusion: Middle Contender
I believe that there is a substantial market of readers for exactly this kind of book. And that's why I think it will do pretty well, despite my criticisms.
If you are a gamer, and you love main characters who rise from the depths of their mothers' basements to become the saviors of humanity, this is a perfect book for you.
And if you are another SPFBO author (like me) who likes to sneer at LitRPG authors (which I sometimes do), then this is still a great book for you, just to learn how a good author can utilize a classic plot structure, even for LitRPG stories.
But the characters need a little depth and a lot more reason, and the background could use some more diverse inspiration. I hope the author finds this additional inspiration to incorporate into his world-building, because I'm sure he could make a really interesting series from it.
Are you following the SPFBO7 contest? Have you read Overworld, or any of the other entries? Drop a comment and let us know what we should read next!
And of course, check out our own contender, Stranger Back Home!