The Mortal Blade, by Christopher Mitchell—Dragons and Demigods
Now that Stranger Back Home is an official contender in the 2021 Self-Published Fantasy Blog-Off, we thought that we would take a brief look at the competition. We already reviewed last year's winner; now it's time to take a look at this year's contestants.
The first one we tried was The Mortal Blade, by Christopher Mitchell. It has several hundred positive reviews on Goodreads, so we had high hopes for it.
Did it meet expectations? Read on to find out! In the interest of expediency, this review is based upon the first 10% of the book only. This does not necessarily reflect poorly on the book.






The Fantasy Genre—Thrill of Discovery
As we read and review fantasy books during this period, we are approaching each story with this core philosophy:
The primary attraction of fantasy stories is to give the reader the thrill of new discovery without the rigors of academia.
Fantasy offers new worlds to explore, history to discover, culture and civilizations and fantastic beasts, and above all a brand new science with brand new rules; and the reader is now the Magellan, the Einstein, the Howard Carter.
A good fantasy story should spread out this discovery, keeping a consistent pace throughout the exposition. The discoveries should make sense to the reader, even if fantastically impossible, and they should always relate back to the plot later in the book.
So, how did The Mortal Blade meet this requirement?
Exposition & Magic
Sometimes, when I read fantasy books, I try to discern the pop media elements that influenced the author as he wrote his story. If those elements are extremely obvious, or poorly adapted, this counts against the book.
I'm not sure if Christopher Mitchell was consciously influenced by The Great Wall or by the Warcraft franchise, but just in the first few chapters I saw some stark similarities. But the book also presented enough unique mythology that I was intrigued enough to continue reading.
We find that this city is being besieged by hordes of monstrous creatures, and it has been this way for thousands of years.
Keep in mind that in thousands of years, our own human race went from the Iron Age to the Nuclear Age. In that same time span, these people apparently had no technological advancement that could defeat an ongoing monster siege.
Instead, they have used the same standing army with the same weaponry for all of that time. They have Champions, which include a dragon, and the city is run by demi-gods, who apparently don't participate much in the city's defense.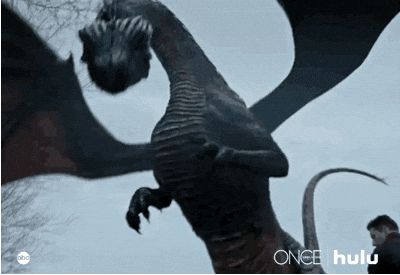 Speaking of these demi-gods, at least one of them has become a mysterious assassin who uses various disguises to infiltrate mob headquarters and kill gangsters. Her magic is strong and poorly justified (some kind of mental illusions) that violate Sanderson's First Law.
She can also heal her own body and purify it from the toxins of alcohol, but not opium. Her past drug addiction is a poorly-thought-out character flaw, given her self-healing powers.


Characters
Each of the first three chapters focused on different characters, with different voices and personalities. I enjoyed how the author used these characters to describe different elements in the city and the upcoming plot developments.
I was looking forward to meeting more characters and seeing how they expose the author's world-building. They each had unique challenges and obstacles to overcome, as well as unique histories and secrets.
Conclusion: Strong Contender
Although the proper nouns come at us fast with inadequate explanation, I imagine that readers will become familiar with the alien elements of the story rather quickly, and I think that many fantasy readers will actually look forward to this discovery.
The challenges facing each character are enough to compel the reader to keep turning pages, and the reader will look forward to learning about each character's strengths and abilities.
I enjoyed the first few chapters and will probably go back to the book later. I only stopped at 10% so that we could get to the other SPFBO 7 entries. But so far, I think The Mortal Blade is a strong contender.
Are you following the SPFBO contest? Have you read The Mortal Blade, or any of the other entries? Drop a comment and let us know what we should read next!
And of course, check out our own contender, Stranger Back Home!