The Night Manager—Tom Hiddleston, Better Than Loki
While everyone else has been raving over Loki (link goes to Thor, which is a much better representation of Loki's character), I have honestly been less-than-impressed with that show's execution. And I'm a huge fan of Tom Hiddleston.
So that's why, after five disappointing episodes of Loki, I searched on Amazon Prime for literally anything else starring the same lead actor. And when I found The Night Manager, I binge-watched so hard that the Loki finale aired and I didn't even notice.
That's how good this series is.
Check out my review and maybe you'll be tempted to binge it also!
Short Synopsis
A night manager for a prestigious hotel in Cairo becomes involved in collateral violence caused by an international arms dealer, and goes undercover for an understaffed British intelligence agency to take the organization down from within.
The Acting
I'm just gonna say this up front: Loki was a horrible misuse of Hiddleston's talents. They took a great titular character and turned him into a weak supporting character.
The Night Manager does the opposite. I mean, who would want to watch a series about a hotel clerk?
Trust me—you do.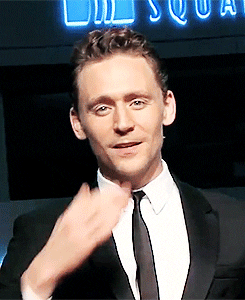 Not only does Hiddleston out-perform every expectation as a hotel manager thrust into a dangerous undercover role, but Hugh Laurie makes an excellent, terrifying villain, Olivia Colman makes a believable, stubborn intelligence agent, Elizabeth Debicki makes a beautiful, mournful hostage, and Tom Hollander makes a vicious evil sidekick.
The brilliant acting in this series alone should make you check it out.
The Writing
This series is based upon a book (with the same title) by John le Carre, and if the script is any indication of the writing, this is a book that I need to immediately read.
The plot is well-paced, with moments of genuine terror and intrigue, as well as plenty of red herrings and clever misdirections.
The character interactions are also well-written, with believable sexual tension budding out of the extreme situational stress that the author creates.
The Direction
Director Suzanne Bier won a Primetime Emmy for this show, as did the musical score director. Both were well-deserved, in my opinion.
The action and suspense are framed within beautiful scenic shots from Cairo, Istanbul, and Mayorca (in Spain). The juxtaposition of the Mediterranean luxury with the privation of the Syrian refugee crisis really adds depth to the story.
The Recommendation: We Only Recommend The Best
If you're a Tom Hiddleston fan, you really can't pass this series by. Especially if, like me, you were discouraged by the poor pacing and writing in Loki.
Trust me, you'll have a few sleepless nights—but only the best kind. And to make sure you get the most out of your summer watching schedule, follow these easy steps:
Go subscribe to a free month of Amazon Prime Video here.

Subscribe to TheShortStoryTeller to get e-mail updates about our reviews here.

Comment below with your favorite Amazon-offered videos!
#Free #Amazon #Prime #Video #Month