The Tomorrow War—Chris Pratt Fighting Aliens, Fighting For His Family
It started like this: Sparrow wanted to go on a time-travel adventure.
So of course, the author started consuming some time-travel fiction. Mostly books, but E.L. Haines wanted to diversify.
So, being a long-time friend and social media assistant, I decided to step up and offer some movie and T.V. show reviews.
And since Amazon is currently giving away a 30-day free trial for their Prime Video service, we're gonna make this a month of binge-watching some quality sci-fi and recommending it to you Sparrow fans.
And we're starting with Chris Pratt's latest military/time travel/wormhole sci-fi movie: The Tomorrow War.
SPOILER ALERT: IT'S AWESOME!
Short Synopsis
Mankind is facing an extinction-level threat from an alien invasion in the future, and the future leaders of the resistance have come back to the present to recruit our soldiers and scientists to defeat this threat.
Former Green Beret Dan Forester is both a soldier and a scientist, and he is quickly drafted for a 7-day deployment to the world of the future. But this means leaving behind a family that means the world to him.
The Acting (minor spoilers redacted)
Not gonna lie—I'm a sucker for all things Chris Pratt (including Jurassic World, but don't tell Ethan, he thinks that Hollywood is abusing Michael Crichton's legacy)!
In my opinion, Chris Pratt makes one of the most believable, relatable dad characters that you'll ever find on screen. His chemistry with Yvonne Strahovski (from Chuck, one of the most gloriously nerdy romances I've ever watched) is just dynamite.
Did I just say that Chris Pratt plays a good father figure? Because back-the-truck-up here comes J.K. Simmons (from Spiderman fame) to steal our daddy-issue hearts!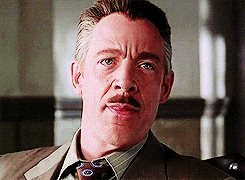 Pratt is usually the comic relief in just about every movie or show he's in. But in this one, the tension is lifted by the simply smashing performance by Sam Richardson, who plays a nervous draftee and scientist.
The Screenwriting
Listen, I'm well aware of this website's standards for sci-fi, especially time travel sci-fi.
The Tomorrow War… well, it fails the continuity test. What's even worse, the characters discuss avoiding paradoxes while in the middle of failing this continuity test.
But here's the thing: I. DON'T. CARE. And I think you won't care, either. Because if they wanted to preserve continuity, they would have wrecked the character arcs for all of the major players.
And given the choice, I think we all want to see fulfilling arcs rather than logical continuity. That's pretty much why we watch movies in the first place, right?
Sometimes we can't let logic get in the way of good story-telling.
The Recommendation: We Only Recommend The Best
This series of reviews is going to be different from the usual book reviews that you've come to expect on TheShortStoryTeller.
For one thing, this site often offers helpful reviews to new indie authors. As a result, we sometimes sign up for books that we wish we hadn't read, or that we'd rather not finish.
But we don't have any obligation to review any of these Amazon Prime Video listings. In fact, if we try a new series and it sucks, then we're just gonna stop watching!
So trust us when we say that The Tomorrow War is worth watching. And if you want to join us for a fun month of discovering great movies and shows, here's your checklist:
Go subscribe to a free month of Amazon Prime Video here.

Subscribe to TheShortStoryTeller to get e-mail updates about our reviews here.

Comment below with your favorite Amazon-offered videos!