Worth Dying For, by Lee Child—Are We Omniscient, Or Not?
So here's the sitch: Reacher has just gotten off the phone with his replacement at the 110th MP unit, Major Susan Turner, and now he wants to hitchhike to Virginia to meet her.
Of course, he's probably going to encounter some trouble along the way. In Worth Dying For, the second book of what we're calling the Susan Turner Saga, Reacher stops in a Nebraska motel, and helps a local doctor treat a woman for what is obviously spousal abuse.
Of course, Reacher can't pass that one by. But by making enemies of this husband and his family, is he biting off more than he can chew?
Of course not. This is Jack Reacher we're talking about.
The question is, how contrived is Reacher's survival? Read my review to find out!
Background On The Genre
Not many people know this, but our favorite Short Story Teller was inspired (both in comparison and in contrast) by Lee Child's famous wandering protagonist, his Jack Reacher character.
There is a genre of fiction that is often (misleadingly) referred to as the American Western. Traditionally, this genre involved cowboys and gunfights, but historically, the Western hero archetype evolved from the medieval knight errant, or the Chinese Wuxia. These heroes are not defined by their period, but by their restless travels, or wanderlust.
This type of hero is effectively homeless, and travels from place to place in search of adventure. Each story begins when he arrives in a new town and becomes aware of the local conflict. Each story ends when he rides off into the sunset (or departs in some other dramatic fashion).
The Jack Reacher character is perhaps the best modern example of the wandering hero. Each novel begins in a new place. Reacher sees injustice, and fights the villains to restore justice. He inevitably leaves this place (and all of his new friends) behind at the end of each novel.
Jack Reacher Books in Reading Order
For the most part, the best Jack Reacher books can be read in any order. They were not written in chronological order. Only a few books have some minor continuity (mostly about Major Susan Turner, Reacher's successor in the Army Special Investigators). Even these books can easily be understood and enjoyed in any order, though.
If you want to read the books in chronological order (instead of order of publication), however, here is the list of all of Lee Child's Jack Reacher books in order (both novels and short stories).
Lee Child has written some of these books in first person narration, but most of them in third person. The books written in first person are mentioned in the list below:
Book Summary (Spoilers Hidden)
As I describe the plot summary of Worth Dying For, see if you can identify the key elements of a Western/Knight Errant/Wuxia story.
Reacher is hitchhiking eastward when he's dropped off in a small crossroads town.

This small farming town is under the control of a family who controls all of the produce transport, and can ruin any farming family by stopping their shipments.

The wife of this family's son is a 'damsel-in-distress,' and a victim of domestic abuse.

There is no local police force, and this family controls the town through hired goons.

Reacher gets involved, brutally fighting the family, their goons, and even some foreign enforcers.

Then Reacher gets back on the highway, continuing his trek eastward.
The Good: More Setbacks (Spoilers Hidden)
Again, Reacher suffers some significant personal damage in this book. Instead of fighting through everyone like an invincible, unstoppable tank, Reacher actually gets himself captured at one point, and his captor breaks Reacher's nose. This has never happened to Reacher before, so it's a pretty major milestone in his character arc.
The Bad: Reacher, Reaching For Conclusions (Spoiler Alert)
The book begins with a sniper hiding, setting himself up to shoot Reacher.
The book ends when Reacher stops and thinks to himself, "Is there a sniper hiding here, set up to shoot me?"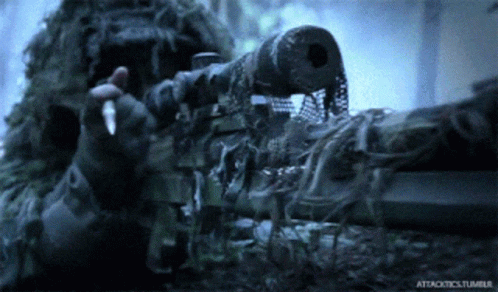 There's absolutely no justification for this conclusion. It's the most ridiculous plot armor ever written.
The Recommendation: Still An Exciting Book
Worth Dying For is a great follow-up to 61 Hours. I continue to recommend the Susan Turner Saga as a great place to start reading the Jack Reacher series.
And this book continues to perfectly model the traditional western/wuxia literary genre.
If you are another dedicated Reacher Reader, comment below and tell us your favorite books! Are you excited to read the next Jack Reacher book, Better Off Dead? (Coming to print on October 26th, 2021!)
And of course, subscribe using the button below, so that you'll always have the latest news about Sparrow: the smaller, smarter, and less violent wandering hero!